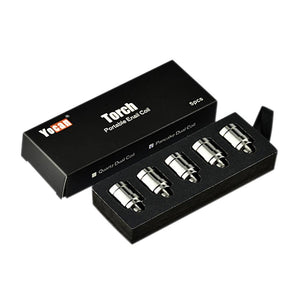 Yocan Torch QDC Replacement Coils (5 pack)
Quartz Dual Coil Technology Replacement Coil.
Fits following Yocan kits:
 The atomizer coils are crafted with Quartz instead of traditional ceramic, for the most pure experience. The Quartz dual coil guarantees a clean and smooth experience.
***Please note: These coils DO NOT come with the lid.