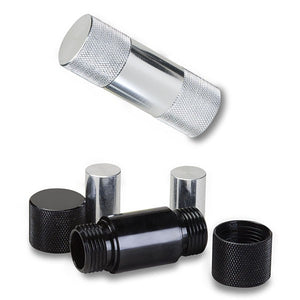 Aluminum Pollen Press (30mm)
Aluminum Pollen Press is ideal for making discs of your favorite herbs. Just add pollen extracted with your pollinator grinder.
Simply collect your pollen, remove one pin and put your pollen in the middle. Once in the press, place the removed pin back in the press and screw the lid closed. For best results, let sit overnight allowing pollen to ferment together and form a hard mass. Remove from the press and enjoy! Nice to give as a present to your friends.